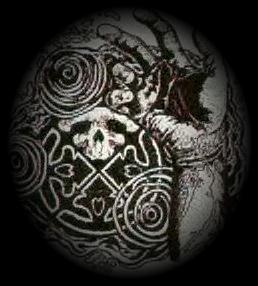 ---
Whitfield Crane - Vocals
Joey Z - Guitar
Alan Robert - Bass Guitar
Dan Richardson - Drums & Percussion
---
LIFE OF AGONY has not lost sight of what is most important - making a meaningful connection with their audience. The music on this Brooklyn - based band's latest effort, SOUL SEARCHING SUN, endeavors to communicate the richness of the experience its creators have gained from life on the road. This third effort has the promise to expand LIFE OF AGONY's fan base to a new legion of music fans who love hard-edged, well-crafted rock and roll.
Their beginnings in New York City's turbulent underground hard-rock scene, circa 1989, saw the band honing their craft playing numerous local shows and writing tirelessly. Their pounding music and honest lyrics brought forth the demons that took the shape of their 1993 debut, RIVER RUNS RED. This effort clearly reflected the band's youth and exuberance. Life of Agony's formative years of touring apprenticeship after RIVER RUNS RED widened their fan base and tightened up their live shows. It also matured their songwriting and bore their next release, 1995's UGLY.
UGLY, an introspective record that "reveled in the existential angst in life" brought to light a slighty more "commercial yet refreshingly innovative" collection of aggresive, yet sensitive music. This was a transition... an educational experience that furthered LIFE OF AGONY as a band and as individual musicians. Touring to support UGLY with Ozzy Osbourne, Korn, Anthrax and Type O Negative did not beat Joey and Alan, rather it further enriched their music in a profound way. The addition of Dan Richardson on drums and the band's work with Phil Nicolo of Butcher Brothers @ Studio 4 (producer/mixer who worked with The Rolling Stones, Dishwalla, Fig Dish, Urge Overkill, The Police) were steps necessary to make the leap that heralded their third album. The final piece of the puzzle was the addition of the new lead singer, Whitfield Crane (formerly of UGLY KID JOE), after the departure od their original singer, Keith Caputo.
SOUL SEARCHING SUN, LIFE OF AGONY's third venture is a true combination of individual expression and experimentation on the part of the four band members. Each musician accessed their unique experience and knowledge, blending their individual interests and tastes to craft each of its 13 tracks. Songs like "Hope" and "Neg" draw from the band's early history of thunderous guitar blends and heavy overtones. "My Mind Is Dangerous" and "Gently Sentimental" are more melodic compositions with an array of harmonies and lyrical variations. Lyrically, the desperate alienation felt in "Weeds" and the world-weary vulnerablity underpinning "Desire" contrast the bitterness and anger of "Whispers" and display the gamut of emotion run on SOUL SEARCHING SUN. All tracks are testaments to the sweat of the road, the diligence in their creation, and the expected thrill of their eventual performance.
The energy and sincerity of LIFE OF AGONY as a whole, is derived from the unique individuals within the band. Guitar in hand, Joey storms the stage, absorbing the energy of the crowd and reflecting in 1,000 times amplified. He strives to reach each "face in the crowd" to give them a more personal connection to LIFE OF AGONY's music. The foundation of LIFE OF AGONY's wall of sound is bass player Alan's steady rumble which sets the tone built upon by the other band members. His versatility as a bass player shines through on each track of the album. With strength and pure focus Dan, the newest member of LIFE OF AGONY, adds a new invigorating spark to the band's sound and style. Their new lead singer, Whitfield, promises to inject his trademark enthusiasm and vocal prowess into the mix to round the combination out. Emerging from their diverse musical backgrounds the two join LIFE OF AGONY, a "family" much of which has been united since childhood.
LIFE OF AGONY's tools are their minds and their instruments are their voices. With SOUL SEARCHING SUN they expand their horizons of imagination and emotional expression and reveal the evolution of their selves and that of their music. The 13 tracks on the newest release from this ever-evolving rock band promise to speak to a far wider audience that has grown along with them.
BACK TO MY LIFE OF AGONY HOME PAGE